Benefits of Choosing an Academic Venue for Hosting an Event
,
Across the UK, most universities and colleges have very well-equipped and versatile facilities, including lecture halls, conference rooms, auditoriums, and outdoor spaces. Choosing an academic venue, such as a university or college for corporate events can offer several advantages. For the venue it is an additional source of revenue which can help to maintain and improve facilities as well as providing funding for research initiatives.  For the event planner, an academic venue can be more cost-effective than using a commercial venue.
Here are some more reasons why businesses may opt for academic venues:
Professional Atmosphere:
Universities often provide a professional and academic atmosphere, which can be conducive to serious discussions and learning. This can be beneficial for events like conferences, workshops, or seminars where a focused and intellectual environment is desired.
State-of-the-Art Facilities:
Many universities have modern and well-equipped facilities, including lecture halls, conference rooms, and audio-visual equipment. This can be advantageous for corporate events that require advanced technology or specific amenities.
Access to Expertise:
Academic venues often provide access to experts and researchers in various fields. This can be valuable for companies looking to incorporate cutting-edge research or insights into their events, or for networking opportunities with professionals and academics.
Networking Opportunities:
Universities attract a diverse group of students, faculty, and industry professionals. This can create excellent networking opportunities for corporate events, allowing attendees to connect with potential collaborators, clients, or partners.
Learning Environment:
For training sessions, workshops, or educational events, the learning environment of a university can be ideal. Participants may be more engaged and receptive to new information when surrounded by an academic setting.
Inspiring Surroundings:
Universities often have architecturally interesting and inspiring surroundings. This can contribute to a positive and stimulating atmosphere for creativity and innovation during corporate events.
Cost-Effective Options:
In some cases, academic venues may offer cost-effective options compared to other commercial venues. Universities may have special rates for corporate events, especially if there's a collaborative relationship between the academic institution and the business.
Brand Image:
Associating a corporate event with a reputable university can enhance the company's brand image. It may convey a commitment to education, research, and innovation, which can be attractive to clients, partners, and employees.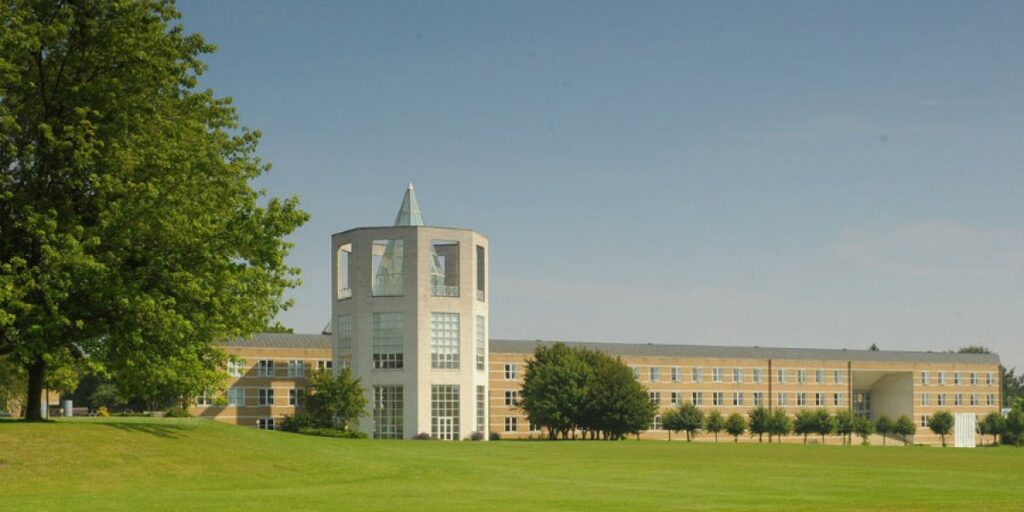 Availability of On-Site Accommodation:
Many universities have on-campus accommodations or partnerships with nearby hotels, making it convenient for attendees to stay close to the event venue.
Support Services:
Universities often have experienced event management teams that can assist in planning and executing corporate events. This can include logistical support, catering, and other services that contribute to the success of the event.
For more information on academic venues in the UK, contact us today.